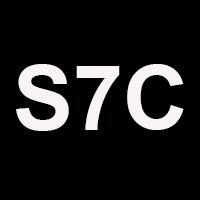 Storm-7 Consulting is an international consulting company that provides premier intelligence, insight and support to global financial institutions. We provide cutting-edge conferences, events, public training courses, and in-house training courses to leading firms globally.
We provide expert regulatory compliance training covering areas such as GDPR, MiFID II, AEOI (FATCA & CRS), MAD 2 MAR (Market Abuse), CRD IV, PRIIPs, Solvency II, PSD 2, CCP Clearing, AML/CFT, Stress Testing, and the Senior Managers and Certification Regime.
We provide unique and highly innovative marketing services to firms operating in the banking, financial services, Regulatory Technology (RegTech), and Financial Technology (FinTech) sectors.
We have received enquiries and bookings from leading firms around the world, such as the Abu Dhabi Investment Authority, Rothschild Investment Management (UK) Limited, Dubai Financial Market, CAF the Development Bank of Latin America, the Central Bank of Ireland, the Central Bank of Russia, APG Asset Management, Royal London Asset Management, Brandes Investment Partners, Eversheds, Erste Group, Millenium Information Technologies, Deutsche Bank, Bethmann Bank AG, ICBC Standard Bank, Gulf International Bank, Raiffeisen Bank International AG, and BGC Partners.
We have collaborated with firms around the world, such as the United Kingdom Financial Conduct Authority, Thomson Reuters, Sopra Steria, Sungard, Capco, OTC Partners New York, IHS Markit, Eze Castle Integration, ICMBA Centre, Sybenetix, Heriot Watt University, JP Morgan Asset Management, Custom House Global Fund Services, Cass Business School, Rixtrema, Solum Financial, D2 Legal Technology, Eurekahedge, Financial IT, HedgeConnection, Alpha Journal, ATMonitor, HF Alert, and CrowdReviews.